Veronica Cool, Founder & Managing Director, Cool & Associates LLC
John Glinski, Owner / Analyst, eXcellent Analytics

Marty Jenoff, President, Focal Point Productions

Rebecca Teaff, Chief Creative Officer, Redstart Creative

Zach Seidel, UMBC, Director of Multimedia Communications
Veronica Cool, Founder & Managing Director, Cool & Associates LLC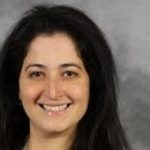 After 20 years in corporate banking, and serving as the unofficial Hispanic Liaison, Veronica saw a huge gap in connecting two worlds- She launched Cool and Associates, a management consulting firm to bridge the mainstream world to the Hispanic Market in the United States. Specializing in an integrated model providing solutions including messaging, training and recruiting.
She has blended her operational experience with her nonprofit activities to drive engagement and growth. With expertise in commercial banking, lending, financial analysis and sales management, working with Wells Fargo and Bank of America, along with leading and operating the state-wide Maryland Hispanic Chamber of Commerce, a volunteer-run membership based organization that represents the 54,000+ Hispanic businesses in the region- It has been a marriage of her spheres, becoming a cultural connector.
Veronica has travelled internationally on trade missions to foster economic growth and has spoken nationally in various conferences addressing topics such as Diverse Segment Marketing, Minority/WBE, Entrepreneurship, Women in Business and Leadership. Additionally, she has published several articles on similar topics; and is a columnist for Huffington Post, The Daily Record and Mundo Latino.
Sheís received various awards including the Baltimore Sunís 25 Women To Watch in 2016, Top 100 MBE, Daily Recordís MD Top 100 Women, inducting her into the Circle of Excellence and the US Hispanic Chamber Ultimate Latina Award in the Corporate Sector. First Lady Michelle Obama recognized Veronica for her commitment to mentoring youth at the National Mentoring Summit. Governor Larry Hogan appointed Cool to serve on the state-wide Governorís Workforce Investment Board.
She is the founder of the Latino Innovators Pitch, an innovative program to showcase and empower Latino entrepreneurs to scale and grow their businesses profitably and sustainably. In 2016, she also co-founded the Alliance for Hispanic Commercial Contractors to bridge the gap and foster economic development through education, access and procurements. To continue to serve her community, Veronica founded the Facebook Groups Yo Quiero Trabajo and Emprendedores Exitosos, where she curates content, resources and opportunities for Latino jobseekers and entrepreneurs.
She holds a BS from Kutztown University in Business Administration, and a Master's of Science in Finance from Loyola University Maryland. A native of Dominican Republic, she is the Past Board Chairman of the MD Hispanic Chamber of Commerce and co-chair of Martin OíMalleyís gubernatorial transition steering committee focusing on MBE and Small Business. Cool currently serves on the boards of Open Society Institute, Baltimore AthenaPowerlink, Life Lens and is a proud member of the Hispanic Leaders Association, Latino Providers Network, Latinas Think Big and SHIFT Baltimore.
Living northwest of Baltimore, Maryland, she is married to Mr. Cool and is happily overwhelmed by her 15-year-old fashionista black-belt diva and 13-year-old athletic jokester.
John Glinski, Owner / Analyst, eXcellent Analytics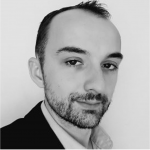 Based outside Philadelphia, John is an Entrepenuer, Speaker and Analytics Evangelist. He is responsible for helping companies deliver key business outcomes through the application of business intelligence, data science and artificial intelligence.
In his free time, when he's not analyzing the latest box office trends or putting a dent in the ever growing backlog of newly acquired books, his hobbies include running, world traveling, and trying to perfect his omelette making technique.
Marty Jenoff, President, Focal Point Productions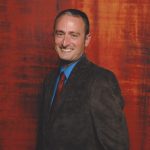 Marty is the President of Focal Point Productions, an Owings Mills based video production and live streaming company. Marty's first webcast was in 2011, when few people knew the term. Over the last 3 years "live streaming" has become a household term because of the success of "Facebook Live." Businesses and organizations are using this new platform to reach their audiences in-real-time in an engaging way. BUT …. many "Pages" are doing it Rall wrong and having embarrassing failures.
Marty has produced 200+ live webcasts for Sheppard Pratt Health, GBMC, MedStar Health, Chesapeake Urology, the Howard County Fire Department, Future Care Health, Johns Hopkins University, BBYO, Maryland State Youth Soccer Association, Calvert Education, Home Fire Sprinkler Coalition, St Paul's School for Girls, and others – with the large majority being for Facebook Live.
Rebecca Teaff, Chief Creative Officer, Redstart Creative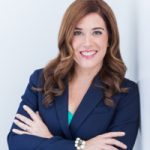 Rebecca Teaff received her B.A. in Arts/Communications from Mary Baldwin College. The combined studies of design, marketing and communications are the basis of her belief that design is a natural method of communication. Great design not only looks good, but it clearly communicates to its audience.
In early 2009 Rebecca saw a great need among small businesses and non-profits to work with an experienced design company who understood their budget constraints. After asking the question, "Who could they work with?" she decided it would be her and she launched Redstart Creative later that year.
Rebecca founded her graphic design and marketing company with the mission of creating clear communications for those who drive positive change in the world. (These are the people who make good things happen!)
Rebecca has a passion for good causes that matches her passion for design. Rebecca and her team create strategic solutions in print and electronic media for non-profits and small businesses.
Rebecca will be face t
o face on this project from the kick-off through the initial planning. She will be behind the scenes working with the team each week.
Zach Seidel, UMBC, Director of Multimedia Communications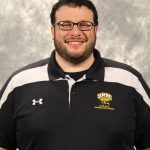 Zach Seidel directs all multimedia and social media for Athletic Communications as well as digital media for the Marketing department.
Seidel was named the Director of Multimedia Communications/Sports Marketing Digital Media in July, 2014. Seidel oversees all broadcasts, video content and social media within UMBC's athletic department. He also teaches undergraduate courses within the Media and Communication Studies Department, and works with the UMBC Sports Marketing department on digital and new media aspects of external engagements.
He also live-tweeted UMBC Men's Basketball's historical upset of No.1 Virginia in March 2018, in turn helping the @UMBCAthletics account rise from 5,400 followers prior to the game to a little shy of 111,000 followers in just over 48 hours. He has spoken on several panels and at several summitts, conventions and colleges about social media.
Seidel joined the UMBC Athletic Communications staff as an intern in the fall of 2007 while still a senior at Pikesville High School. Once enrolled at UMBC in the fall of 2008 he began helping with the live video webcasts of volleyball, basketball and lacrosse. The role expanded over the next two years, culminating with a position on the staff as the Coordinator of Video Production in the fall of 2010.
In addition to his work at UMBC, Seidel has also worked with video operations for the Baltimore Orioles (Orioles productions), the Baltimore Sun and the Bowie Baysox. He also helped with gameday operations for the NCAA Men's Lacrosse Championships in 2010 and 2011. Seidel graduated from UMBC, Magna Cum Laude and Phi Beta Kappa with a bachelor's degree in Media & Communication Studies, a minor in American Studies and an Honors College Certificate in May 2012. He earned an M.S. degree in Human-Centered Computing from UMBC in May 2015.